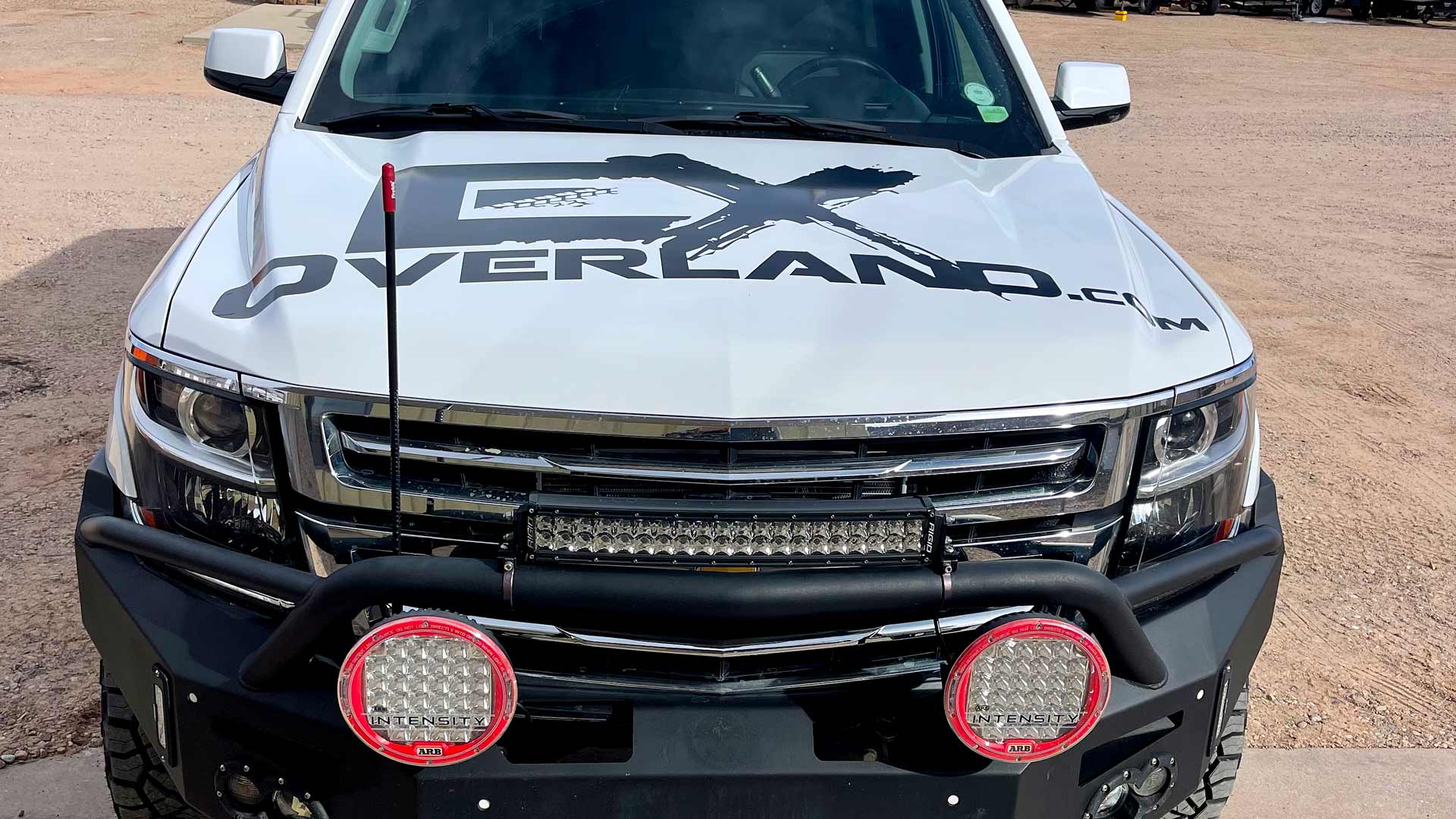 Looking to Explore Moab with the Family?
With Seating for 7, Our Off-road Capable Suburban is the Rig for You
Safe and comfortable for the entire family! Explore Moab in style in our fully off-road outfitted Z71 suburban. Since 1935 the Chevy Suburban has been the go-to vehicle for big families with big needs. This is one of the only 3rd row vehicles you'll find available for rent in Moab, and it is by far the best! The fully loaded Z71 package makes this an ideal off-roader for larger groups. Never happy with a stock vehicle, even one as nice as the Z71, we had to go and add our our touches to it including lots of off-road lighting, Warn winch, full replacement front bumper and more. Then we loaded it with a luxury camping package to make your adventure amazing!
Rent this Vehicle
To begin, simply select the start and end dates of your trip. Rates vary according to the duration of the rental.