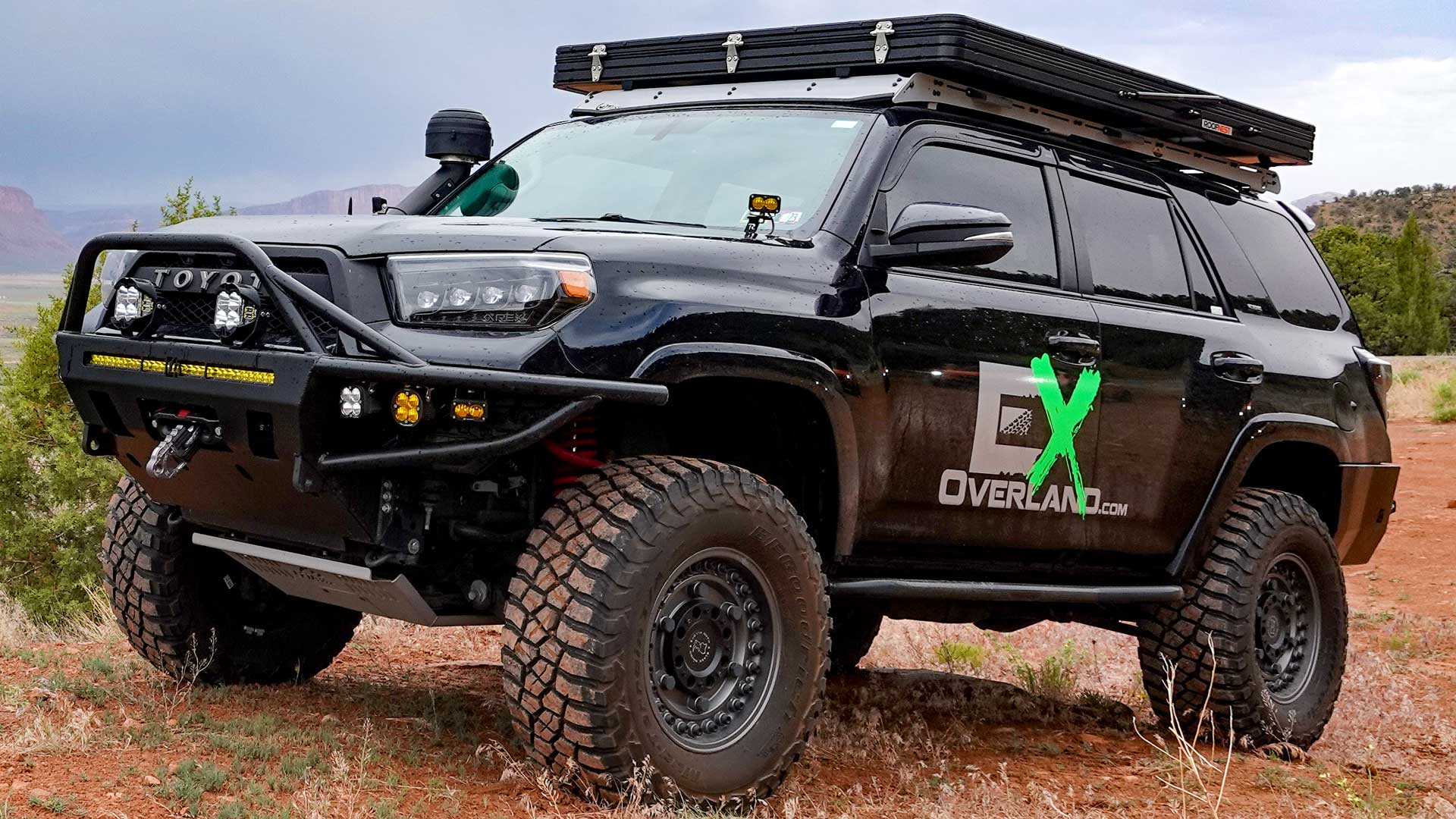 Dressed to Kill
We take the gold standard to a whole new level!
4Runner has been conquering overlanding for more than 35 years, and ours is no exception. Fully tricked out with 3-way adjustable lift kit, enough Baja Designs LED lighting to light a small city, snorkel, and so much more (see our accessory list below.) This is the overland vehicle that all others aspire to. Loaded for excellent adventures!
Rent this Vehicle
To begin, simply select the start and end dates of your trip. Rates vary according to the duration of the rental.