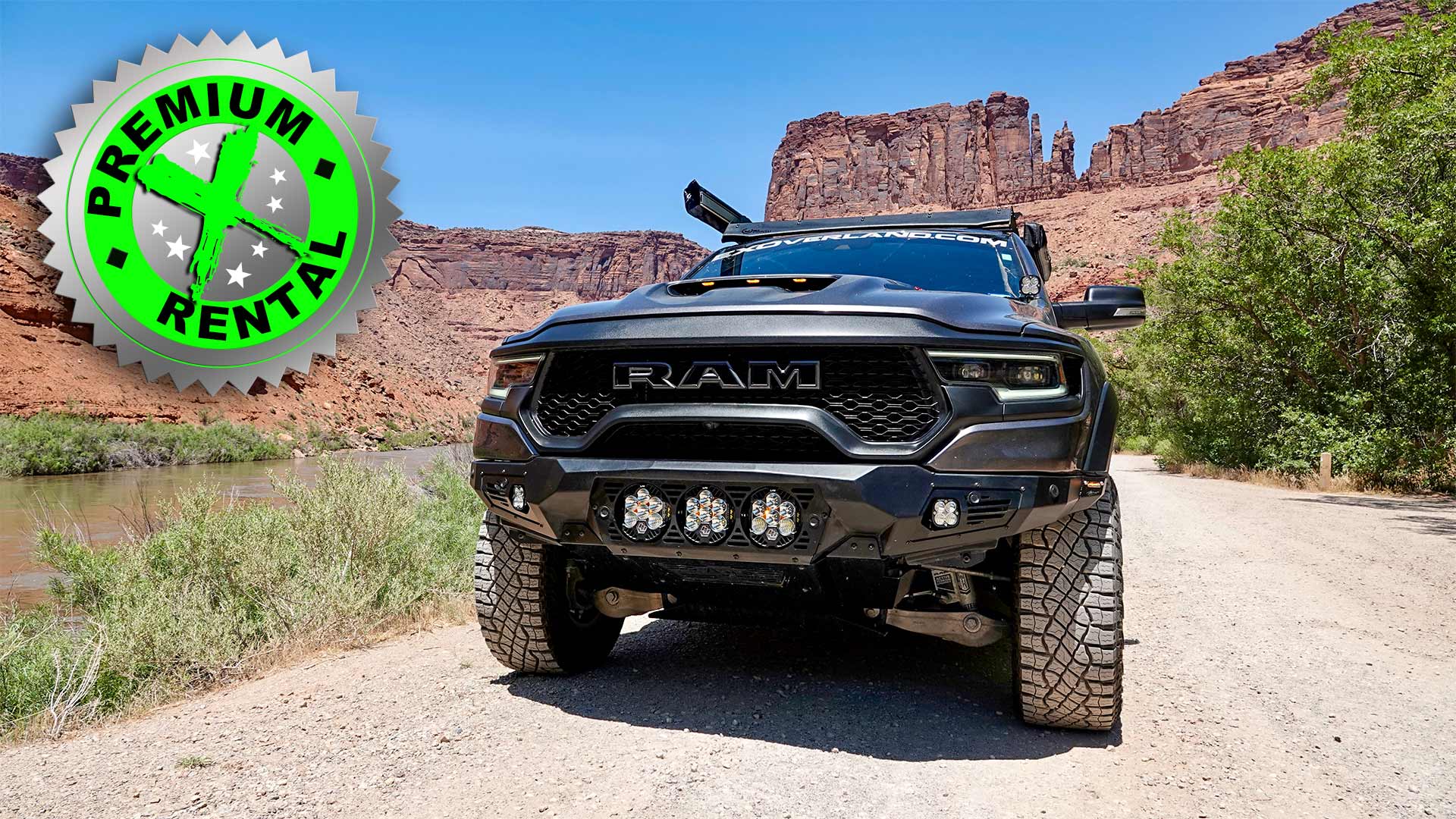 An Exercise in Excess
No, it's not just a Hemi…it's a Hellcat!
The Ram TRX is the fastest, most powerful truck in the world. If you want pure adrenaline loaded fun, this is the vehicle for you. As our top level rental, the TRX boasts our most extensive overland equipment package including the ability to sleep 6, hot water showers, electric fridge/freezer, oversized shade awning, satellite communications and more!
Rent this Vehicle
We have a special vetting process and security deposit for Premium Rentals.
Please Call for a Custom Quote