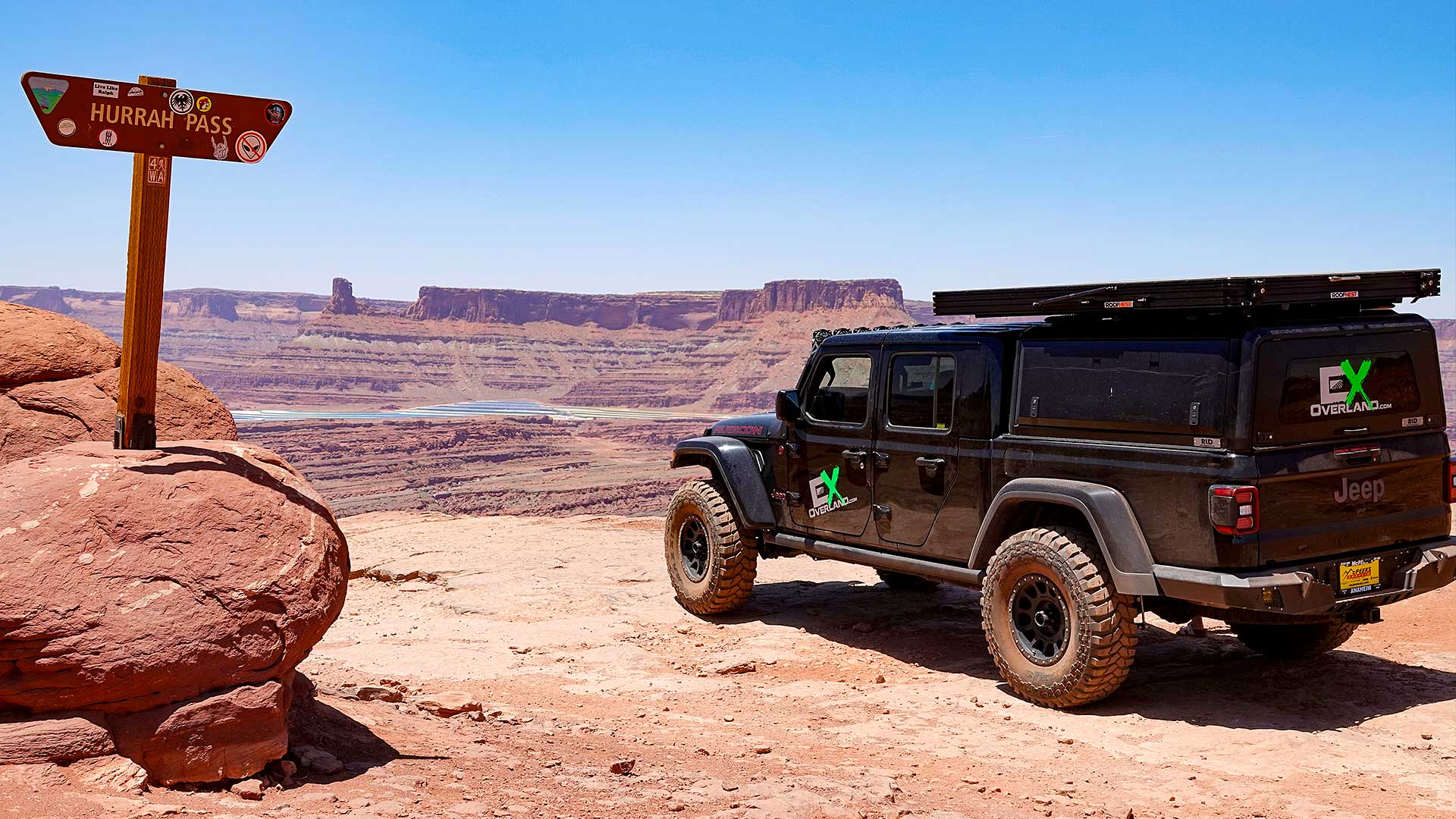 Just…Wow!
If there was ever a vehicle built for overlanding, it's the Jeep Gladiator Rubicon. If hard core, rugged, and utility is what you're looking for,  this one's for you. With the RLD camper shell and the Roofnest Falcon 2 XL,  this vehicle can sleep 4 in comfort. 
The Gladiator Rubicon starts as a very sexy rig, but we have to dress it! We started with a Rubicon Express 2.5″ Monotube lift kit, then things just got out of hand. Many tens of thousand of dollars later we had the vehicle we dreamed of. If you've ever wanted to drive one of these beasts, why not do it with one of the most tricked out versions you can find? In addition to exceptional overland equipment we added tons of KC lighting (you really can't put too many LED lights on an overland rig), kick-ass wheels and 37″ tires, and then we capped it with an RLD designs hard camper shell that allows this rig to sleep up to 6 with the Roofnest Falcon 2 XL tent.
Rent this Vehicle
To begin, simply select the start and end dates of your trip. Rates vary according to the duration of the rental.