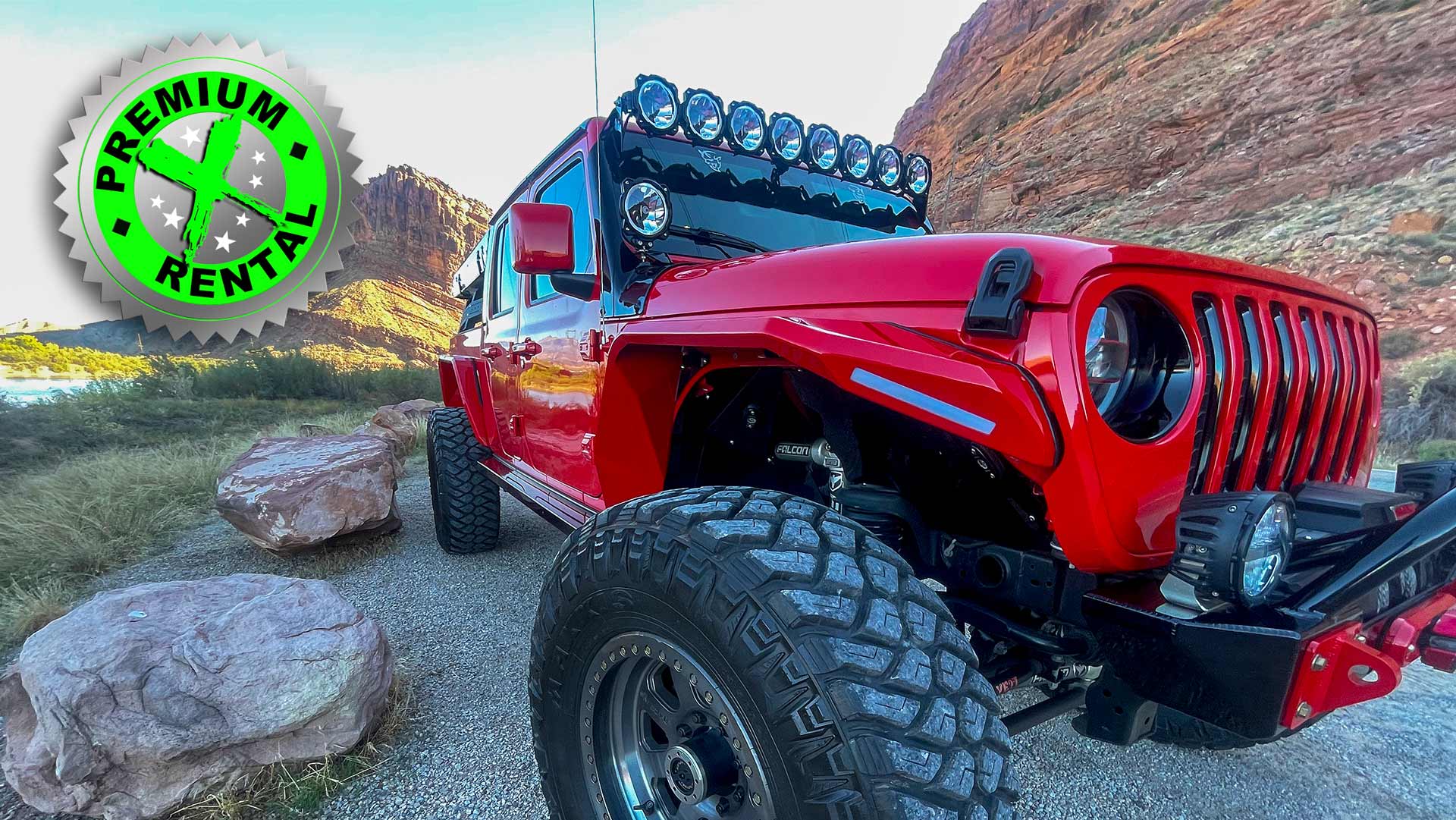 The Apex Predator of Jeeps
AMW 840 Conversion Package with Demon Hellcat Engine Conversion from America's Most Wanted 4×4
America's Most Wanted 4×4 (AMW4x4) has perfected Jeep Demon Conversion Packages. They start with genuine Mopar crate engines and transmissions, adding AMW4x4 engineering and manufactured adapters, brackets, and tubing kits. Their packages include everything, from the correct oil pan to the complete exhaust system and proprietary engine calibration. These are the most complete Demon Conversion Systems period!
Then add the EXOverland top-of the line camping package and you have a vehicle that is not only designed for adventure, it's designed to get you there and back in style!
Rent this Vehicle
We have a special vetting process and security deposit for Premium Rentals.
Please Call for a Custom Quote